La carrera por formalizar una vacuna contra el nuevo coronavirus continúa su marcha a nivel mundial; sin embargo, una vez que las autoridades de salud hayan dado su autorización para su aplicación, se debe determinar qué grupo de personas serán las primeras en recibir las dosis.
¿Quién recibirá primero la vacuna en Estados Unidos?
Los trabajadores de salud y residentes en hogares de ancianos deberían tener prioridad una vez que estén disponibles las primeras vacunas contra el coronavirus, dijo este martes un influyente panel asesor del Gobierno federal de Estados Unidos.
Los dos grupos abarcan a unos 24 millones de personas de los 330 millones de habitantes del país.
El comité de expertos independientes que asesoran a los Centros para el Control y la Prevención de Enfermedades (CDC) insinuó la semana pasada que recomendaría que los trabajadores esenciales fueran los siguientes en la línea. Cerca de 87 millones de estadounidenses trabajan en alimentos y agricultura, manufactura, aplicación de la ley, educación, transporte, correccionales, respuesta de emergencia y otros sectores. Tienen un mayor riesgo de exposición al virus porque sus trabajos les impiden trabajar desde casa, reportó The New York Times.
¿Quiénes deben tener prioridad para aplicar la vacuna?
En un informe elaborado por las Academias Nacionales de Ciencias, Ingeniería y Medicina de Estados Unidos, se da prioridad al personal sanitario al frente de la pandemia: paramédicos, policías y bomberos, ya que todos ellos están muy expuestos al virus.
Las personas que tienen dos o más patologías como cáncer, obesidad, diabetes tipo 2, etc, independientemente de su edad y los 2 millones de personas en residencias de ancianos les siguen.
Los expertos estadounidenses se basan no en la edad sino en la profesión y privilegian a los trabajadores "críticos". Primero los maestros y los trabajadores que sirven para alimentar a los estadounidenses, quienes conducen autobuses y trenes, venden medicamentos, mantienen el orden o entregan correo y paquetes.
Reino Unido
Según reportó The Telegraph, las primeras 10 millones de vacunas podrían ser destinadas en su totalidad por los dos grupos prioritarios principales, compuestos por residentes y trabajadores de hogares de ancianos, personal del NHS (salud) y personas mayores de 80 años.
Con estas vacunas, se cumpliría con todos los grupos en riesgo, que se aplicarían en 6 meses y entre 40 millones de dosis, considerando que se necesitan dos para crear una fuerte respuesta inmune.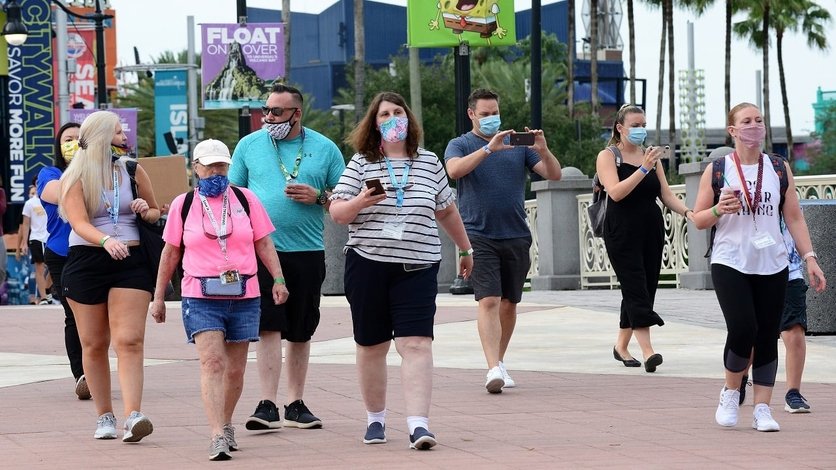 Italia
En el país europeo más golpeado por la pandemia, las primeras dosis de una vacuna serán para las personas más expuestas a la enfermedad; es decir, adultos mayores, personas con diversos padecimientos o enfermedades crónicas, personas mayores de 60 años y mujeres embarazadas.
España
La campaña española estaría dividida en tres etapas. En la primera, que tendría lugar los tres primeros meses de 2021, se aplicaría la vacuna a:
Residentes y al personal de las residencias de adultos mayores
Personas en condición de discapacidad
Personal de salud.
Francia
La alta autoridad sanitaria de Francia recomendó comenzar la vacunación con:
Residentes y empleados en riesgo de hogares de ancianos.
Ancianos.
Trabajadores de la salud.
Mayores de 50 años.
Personas cuyas profesiones impulsan la infección.
Personas de sectores vulnerables.
El resto de la población.
Se trata de un enfoque parecido al sugerido por la Organización Mundial de la Salud y elegido por muchos países ricos, afirmó Saad Omer, director del Instituto de Salud Global de la Universidad de Yale.
México
En su conferencia de prensa mañanera, el presidente Andrés Manuel López Obrador dijo que inicialmente serían 250 mil dosis las que llegarían al país, y que el martes de la próxima semana, se informará el esquema de vacunación que se tendrá.