El tiempo de filmación fue de ¡80 días cronológicos!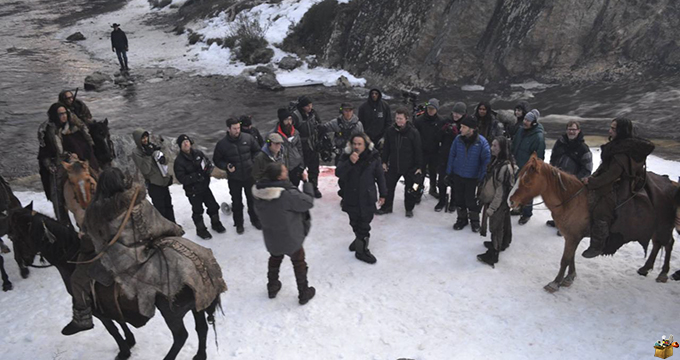 Tom Hardy por primera vez leyó el guion gracias a que nuestro amado Leonardo se lo pidió.
Leonardo DiCaprio rechazo el papel que le ofrecieron para hacer la película de Steve Jobs, obviamente para formar parte de la película de un famoso director mexicano Alejandro G. Iñarritu, The event.
The revent junta a los tres mosqueteros después de casi 5 años de no trabajar juntos. Leonardo DiCaprio, Tom Hardy y Lukas Haas.
El tráiler oficial llego a los 3millones de visitas en youtube en tan solo tres dias. ¡Impresionante!
El personaje de John Fitzgerald, estaba destinado para Sean Penn, pero por cuestión de tiempos se le dio a Tom Hardy. Que suerte.
El papel de Leonardo dentro de esta film es un retorno a una producción cinematográfica.
M. Hernández